May 17th, 2018
---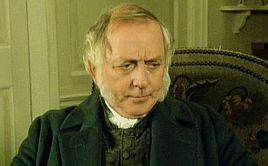 For what do we live, but to make sport for our neighbors and laugh at them in our turn?
Mister Bennet
---
---
CLASSIFIEDS
For sale: one sense of whimsy. No longer viable. $1 OBO. Box 2018

Condos Condos Condos! Yes, that's right, condos! We have a variety of condos for sale at Carl's Condo Cavern (not really a cavern it's more of a condo). So if you are in the market for a condo c'mon by and check out our fabulous selection. Now located just underneath the bus bench at the corner of Wellington and Hugo.

Wanted: largish plastic bag suitable for carrying my zither in when it rains. Must have humorous store logo. Top dollar paid. Box 29.

Anyone who witnessed an small accident in my pants last Thursday please keep it to yourself.

Tired of paying for food? Why not learn how to forage from one of Manitoba's greatest urban hunter gatherers? Big Pete is consistently in the top 14 of all hunter gatherers as rated by the Hunter Gatherer Institute of Lower Fort Rouge. Now BP is sharing his knowledge in his monograph "Findin' Stuff T'eat". Available from Pete himself. Just hang around the Safeway at River and Osborne and he will come up and sell you one. Prices vary.

NEWS ROUNDUP
Mountie Name Change?
The Royal Canadian Mounted Police (RCMP) are considering a name change. RCMP Commissioner Geraldine Areena-Reane told reporters hanging around outside D Division Headquarters in Winnipeg, that the force was seriously considering a return to its original moniker The North West Mounted Police (NWMP).
The Commissioner said to the small and not entirely sober group, "Let's face it, we've kinda lost interest in the South Eastern part of the country". No word on when the change will take place.
Secrets of the Conservative Mind Revealed?

The very first scholarly study of the Conservative mind has been completed by researchers at the University of Greater or Lesser Tweeding in Greater or Lesser Tweeding, New South Wales and the results are less than surprising.

Dr. Bruce Fosterslager, who headed up the two week study had this to say: "It appears that the Conservative mind is very similar to an egg. It has a very hard shell which at first seems quite resistant but once cracked reveals a very gooey center. Coupla sharp raps with a spoon and it's all over."

An anonymous Conservative who was asked for comment said "Shut up! Liars!"
---
The Mystery of the Lost Lenore
Listen to Part One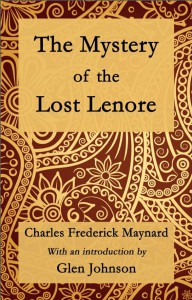 Click on the picture.
---
---
Spring Clean Your Grammar with The Armchair Grammarian
Springtime is a time of renewal and there is no better time to renew your acquaintance with the English language and the subtle intricacies of its proper usage.
Over the course of a long, cold winter it is more than likely that you may have slipped into some bad linguistic habits. Now is the ideal time to get a handle on those. You can start with doing a little bit of a grammar survey. See if you have been indulging in any of the linguistic vices that I have enumerated below.

One grammatical flaw that I have noticed increasing of late is a misuse of the term "literal". No doubt you have encountered this yourself. It is a very common error. One even hears sports commentators, those paragons of televised grammatical virtue, make it.
Let us take, for example, the phrase "he lay on the beach literally drowned." This person actually meant "littorally drowned", meaning to drown on the shore. By writing "literally" he implies that the man drowned on letters! This is certainly a ridiculous notion.
A number of people are sloppy about ending sentences with propositions. It is not correct to say "I am having hotdogs, care for one?" or "My pants are really tight, wanna feel?" both of these constructions are flawed. If you feel the need to make a proposition at least have the decency to make it its own sentence.
Plural subjects are problematic for a lot of people. How do you write or speak a sentence describing your trip to the mall with your friend, Fred? Is it: "Me and Fred went to the mall." "Fred and I went to the mall" or "I and Fred went to the mall"?
The answer is none of the above. There is a tendency when you write a sentence with more than one subject, Fred and you, to skimp on detail. This is no doubt due to the increase in length precipitated by adding "and I" (or whoever) to the sentence but we have no idea how you got to the mall, when it was that you went or why you decided to go there in the first place. Clearly this is no good.
The proper way to write this sentence is: "Fred and I went on the bus to the mall on Tuesday to buy shoes because we had heard there was a sale."
It should be obvious by now that with just a little tweaking your grammar could be so much better than it is now. Remember, bathing suit season is just around the corner and let's face it, you are NOT going to lose those 10 pounds. But people will instantly be attracted to someone who, if a little chunky, has an exemplary grasp on the English language.
So go ahead and have another doughnut but dust off that Strunk and White!
Leonard Derwerthy
---
THE BUSINESS BUNNY
Of all the rabbits who lived in and around the North Woods, Jane Bunny was probably the most famous. Although Old Man Rabbit claimed to have played Vervain in an adaptation of Watership Down on TV many years ago, no one thereabouts had ever seen it.
She was certainly the most successful. Her organic juice business was doing extremely well and and now that she had started publishing a series of Healthy Living monographs it seemed like there was no stopping her enviable rise to the very top of the bunny business world.
Many of her juices were quite popular with the residents of the North Woods and the surrounding area. In addition, she got a lot of orders on her website. Some of them were from very far away indeed. For example, a lemur named Paucus who evidently lived in Madagascar consistently ordered the Beetific Expression (TM) in large quantities. But her single most requested flavour? You guessed it – carrot.
But Jane Bunny did not make a carrot juice. She refused to. In fact she hated carrots. Not only did she consider the link between rabbits and carrots spurious – the rabbits she knew rarely ate one – but she also considered it offensive. It was a stereotype and, in her opinion, a negative one.

The problem was that Jane was also a very good businesswoman and she realised that not carrying any carrot based products was limiting her company's growth potential. What was she to do?
One evening she was relaxing outside her warren enjoying a small glass of a Portugese red as a reward for surviving an especially taxing day and her friend Billy the Badger wandered by. Billy on his way home from a day spent working his small plot in the community gardens.
The two of them exchanged comments on the pleasantness of the evening and the weather of late and then after a long pause during which neither of them said anything Billy suddenly offered a carrot from the bunch in his basket.
More out of politeness than any desire she took one. Billy took one out himself and bit into it. Jane followed suit. It was a revelation! She had not had one in many years but this one was delicious!
The very next day she began work on a new juice: Carrottttt!!!!! (TM) It rapidly became her best seller and made her even richer and more successful than before which just goes to show you.
C.F.Maynard